The start to the 2009/10 thunderstorm season in NE NSW and SE QLD has been poor with a lack of low level moisture available. According to the models, the 7th October was to be another moisture starved setup.

However it was obvious by looking at the morning sky that the situation had improved and the trough was well positioned for SE QLD.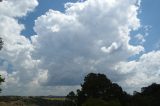 In Caloundra for a few days holiday allowed for a storm chase through the Blackall Range. Convection commenced by late morning.
A small cell at Maleny dropped a few small hailstones before it weakened to the east.
The chase continued northwest then north to Kenilworth where a stronger storm had formed. We followed it east to Nambour moving in and out of torrential rain at the back of the cell.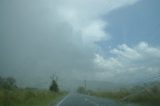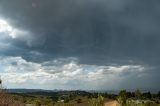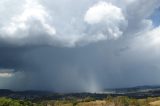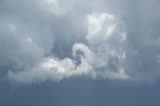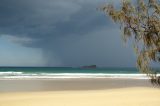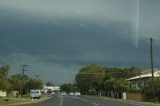 This storm continued east crossing the coast near the Sunshine Coast Airport.
During the drive south to Caloundra a line of thunderstorm activity spread in from the southwest.
Further heavy rain and some close lightning occurred before all activity cleared out to sea by 4pm.