---
Weatherzone forum discussion on this event.
Report on the Narrabri Storm by David Brodrick available here
A tornado has been confirmed occurring on Thursday 20th January 2005. Conditions were favourable for the development of tornadic supercells. Other storms became outflow dominant. The photographs clearly show the clear slot with photographs taken from a western or northwestern perspective between 4.24 and 4.28pm. The account as observed by Brian and Vivian Evans.
The following damage photos were taken by Stephen Williams in August 2005. They show where the tornado crossed the Oxley Highway.
---
Satellite Images
From Weatherzone: 2pm to 6pm local . The Coonabarabran cell is shown on the 4pm image as the 2nd 'blob' down from the top of the line - ie the middle cell in the cluster of three. The severe Narrabri cell is associated with the overshooting top on the 5pm image.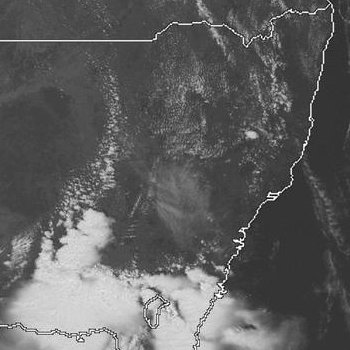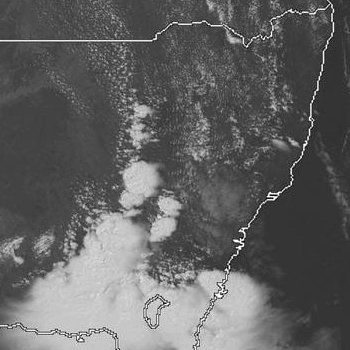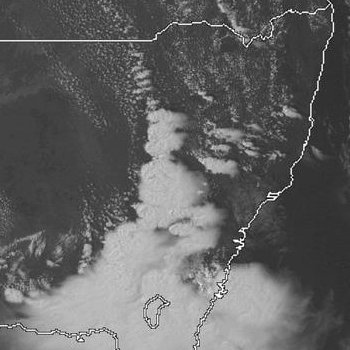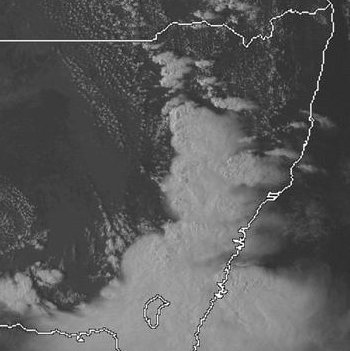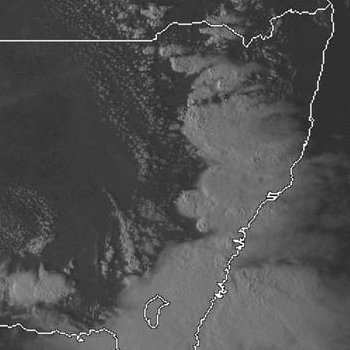 From MODIS: Land Rapid Response System: 0435z (3.35pm local time)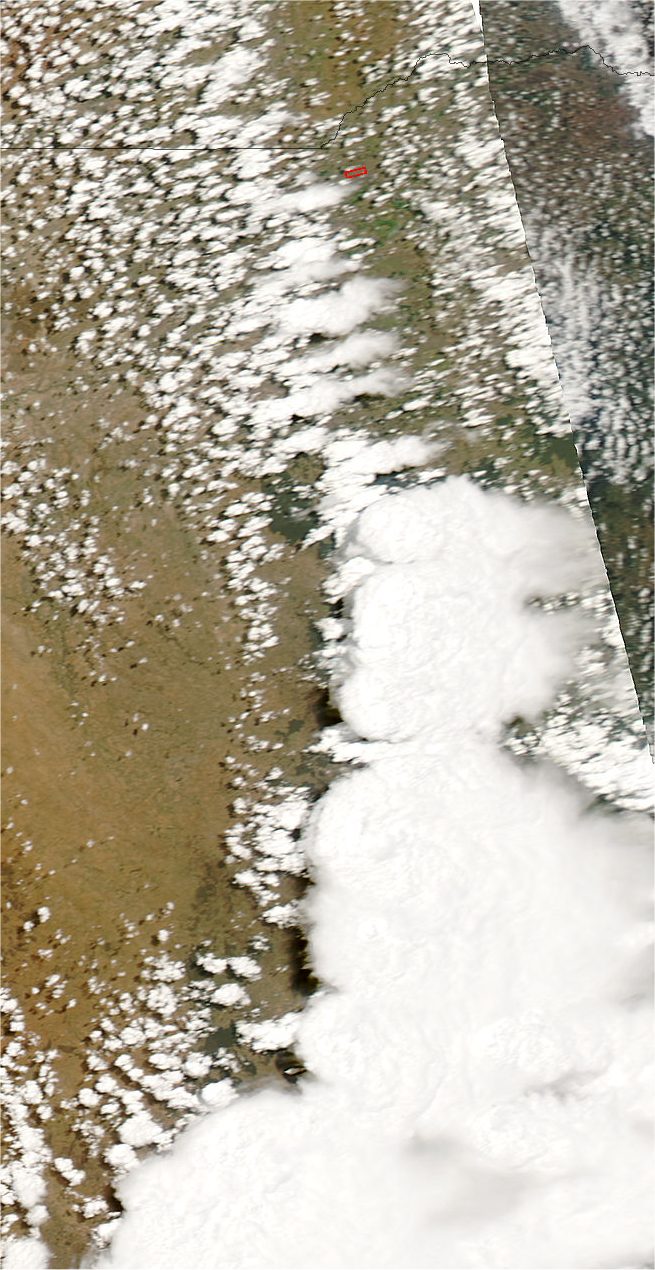 ---
Analysis Chart
From Bureau of Meteorology ---
GFS Model Analysis
From NOAA 20/01/2005 06z analysis run