---
Prolonged thunderstorm activity occurred between about 1:00 am and 4:00am on 19th March at Burpengary, an outer northern suburb of Brisbane.

Earlier in the evening of the 18th March, there was a considerable amount of lightning activity and rumbles of thunder, but it seemed nothing much would come of it. By about 1am, however, I was woken by a terrific clap of thunder. This lightning and loud thunder continued fairly consistently for some time.

It then started to rain, lightly at first but before long it became torrential and continued for about half an hour before stopping. We did not have any severe wind gusts or hail during this storm however. After this we had a few more heavy showers before daybreak and then it all cleared.

In the morning I checked the weather bureau's gopher site, as I do every morning and found that we had got the storm pretty lightly compared with the southern suburbs. Springbrook received nearly 200 mm and Manly had over 150mm. My rain gauge recorded only 37.6mm.

The bureau said that these storms were triggered by a surface trough moving north from northern N.S.W. and lifting an unstable warm, moist, northeasterly airmass ahead of it. The bureau didn't say it, but looking at some of the rainfall totals, I'd say that there would have had to have been some upper level involvement too (i.e. trough, cold pool).

This storm of course was nowhere near the worst I've seen, but it was still the best rainfall event we've had here since mid February (it has been quite dry).
Harlin Event
Prior to the storm at Burpengary, a probable tornado caused extensive damage in the Brisbane Valley, especially near Harlin. Five high-voltage transmission towers were torn down by winds reached at least 180 km/h.
Toogoolawah, Harlin, Colinton, Moore and surrounding areas were all affected. Residents said the storm lasted between 15 and 30 minutes which dumped heavy rain and golf ball sized hail. Above 36,000 residents lost power during the storm. Several properties had roofs torn off and were also damaged by water entering buildings.
Synoptic Charts & Satellite Imagery
These images obtained from the Bureau of Meteorology
Infrared Satellite Image at 4pm & 10 18/3 and 4am 19/3 Local Time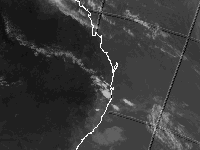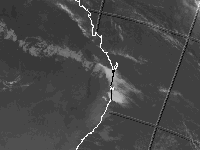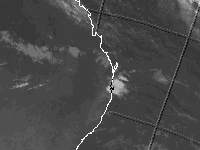 MSL Analysis 1 pm Local Time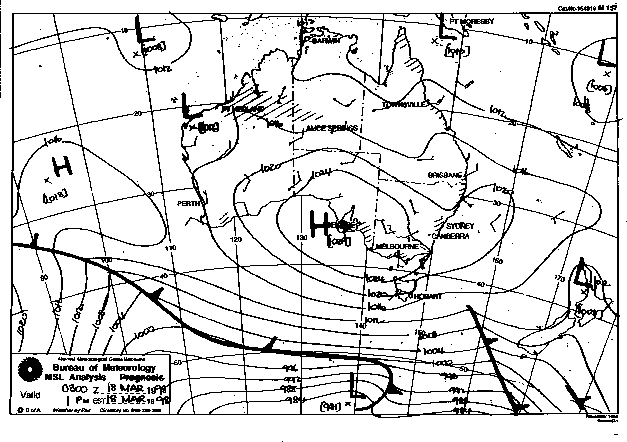 ---