---
A 15 minute hail storm at Devil's Garden, near Halls Gap, smashed car windscreens, damaged homes and stripped leaves and branches from trees. Hail stones ranged from the size of golf balls to cricket balls. The area received about 25 mm of rain from the storm, though figures were inexact due the rain gauge being smashed by the stones.

The storm hit a one kilometre stretch five kilometres northeast of Halls Gap at 2pm, forcing about 12 cars on the road to a stand still.

The storm cost Halls Gap Nursery thousands of dollars. The hail damaged one section of fibreglass roof beyond repair, cracked many roof tiles, stripped fruit trees and caused structural damage to the nursery shade-house.

The temperature on the day was about 32 and the winds were from the north at approximately 20 knots, while upper winds were from the west at about 15 to 20 knots. Humidity was low, but increased later on. The picture below was taken at about 2.30pm looking south, but the storm was seen building from mid morning to the southwest. The structure indicates the storm may have been a supercell.
Synoptic Charts & Satellite Imagery
These images obtained from the Bureau of Meteorology
Infrared Satellite Image at 11am and 5pm Local Time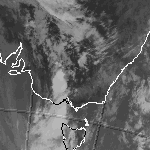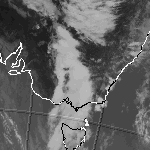 MSL Analysis 2 pm Local Time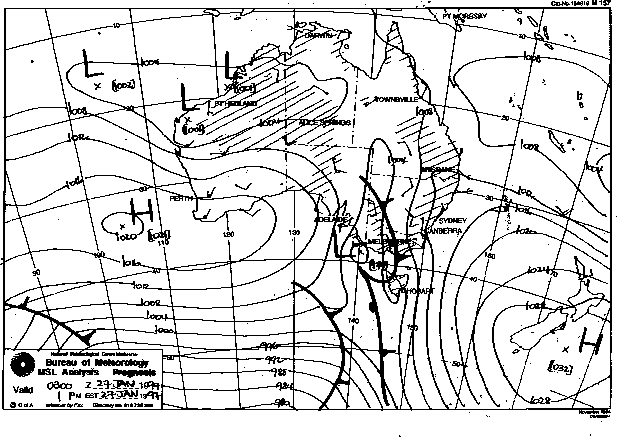 ---