---
The conditions at this time were again sultry with altocumulus and cirrostratus widespread. Cumulus developed during the morning but only the type that develops from dissipating stratocumulus. (Stratocumulus or low cloud often occur during early summer mornings but can dissipate very quickly).

Cirrostratus and higher level altocumulus persisted during the day. Anvils began to appear towards the southwest. However, it became apparent that thunderstorm development was occurring from the northwest. By 3pm, storms developed and approached passing around 10 kilometres towards the southwest of Schofields with rapid development at the rear. The anvil could be seen spreading towards the southeast with its side anvil also spreading outwards. However, my attention began to focus on the massive anvil streaming from the northwest and passing overhead.

Dark bases were developing over the mountains and slowly approaching Schofields. Towards the north, a squall line-looking cloud structure began to develop. It was one of the most spectacular cloud structures I have ever observed. Such structures normally occur along squall lines ahead of storms. However, this cloud structure was located on the side of the storm and spreading slowly outwards. This cloud structure also began to develop towards the front of the storm. I took several photographs especially of this cloud base, keeping a safe eye on the severe lightning bolts. A dense precipitation cascade rapidly developed producing heavy rain to the northwest.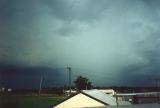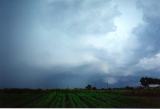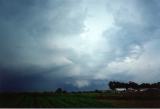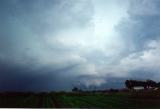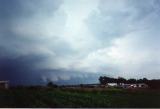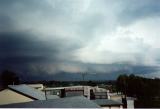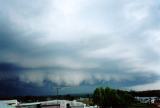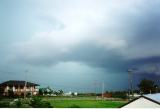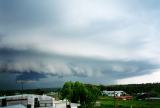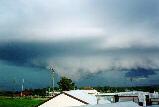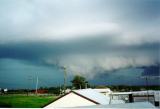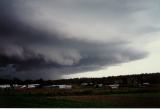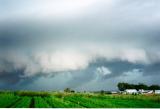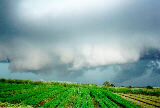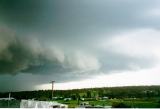 Spectacular cloud bases near Schofields.
The storm struck at 5:07pm with heavy rain and strong winds. However, it did not produce weather that could be considered severe according to the Bureau's definition, in the Schofields area. Around 19mm was recorded in 23 minutes.
More severe electrical storms occurred around 10pm with some heavy falls, strong winds and some light hail.
Media Reports
The reports of this day focused on the severe electrical storms that were widespread mid to late evening.
Power lines were knocked out across a 70km storm front from 10pm, with thousands of bolts of lightning recorded in a two hour period. Many Metropolitan centres received 20mm of rain in less than and hour, with flash flooding hitting a few centres. The Richmond Race Club meeting was called off at 10.10pm after the track flooded - however, Richmond was hit by heavy rain from the afternoon storm so extreme heavy rain would not have been required to flood an already saturated area. The lightning damaged Automatic Weather Stations (AWS) at both Penrith and Richmond. Blackouts occurred at Richmond, Windsor, Camden, Hursville, Mortdale and Revesby, while 1500 homes were blacked out around Somersby on the Central Coast.
Storm Spotter Reports

17:00 19/01/96 RICHMOND MET 18mm in 5 mins
20:08 19/01/96 MULBRING HUN 55kt gust. Small amounts of damage to trees and plants.
Synoptic Charts
Synoptic Charts provided by the Bureau of Meteorology
MSL Analysis 7 am Eastern Standard Time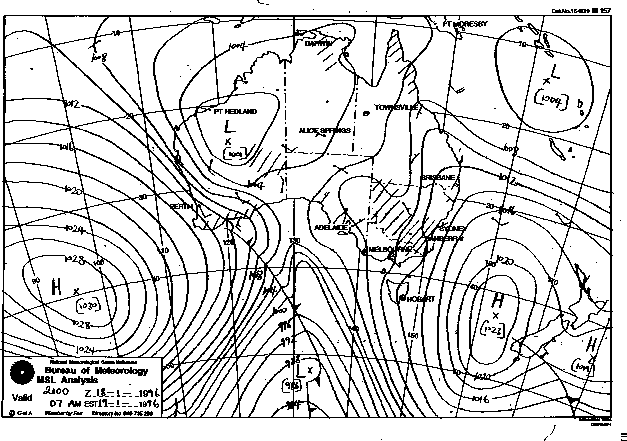 MSL Analysis 1 pm Eastern Standard Time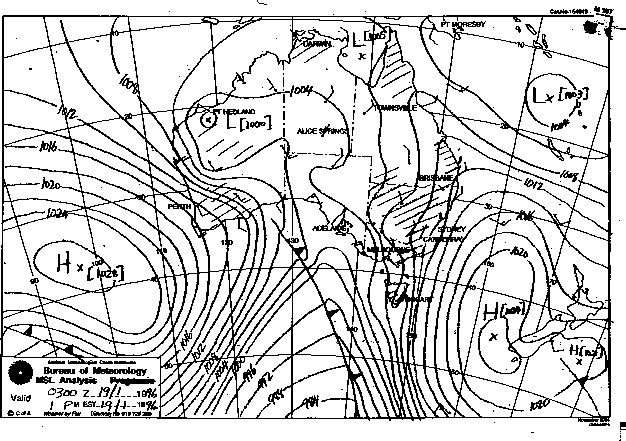 ---