---
Cumulonimbus had developed all morning but only the cell around Richmond seemed promising. However, by midday, even this storm had dissipated. The main line of activity was situated to the east and north.

Altocumulus castellanus developed in a line to the east and southeast. Sections of this band began to explode in development and within 30 minutes, cumulonimbus emerged. Others had developed adjacent to the first storm by the time Michael and I had decided to head for Rooty Hill for observations. We stood there in awe as the massive storms headed further and further east. Large cumulus were developing overhead but not developing into thunderstorms. Winds had veered to a strong, dry westerly: so dry that my lips became blistered. We decided to head for home only to find that the large cumulus had again developed into cumulonimbus. We headed back to Rooty Hill for further photographs and then called it a day.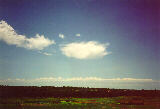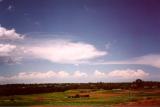 Altocumulus castellanus just prior to exposive development of cumulonimbus.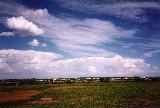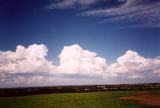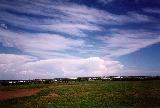 Cumulus congestus and cumulonimbus to the east of Rooty Hill.
Media Reports
A severe storm occurred at Inverell around 4pm. Hail the size of golf balls associated with strong winds caused damage to hundreds of windows. Damage to cars and the roofs of some houses were also damaged. Trees were brought down in many areas.
Storm Spotter Reports
14:45 18/12/95 LOOMERAH NWS 65kt gust, 12mm in 6 mins
15:05 18/12/95 NARRABRI NWS 4.0cm hail
15:30 18/12/95 INVERELL NT 4.0cm hail
15:40 18/12/95 KENTUCKY SOUTH NT 4.5cm hail. Damage to fruit trees.
16:55 18/12/95 LOOMERAH NWS Snapped 0.5 m diam tree with debris flying everywhere.
Synoptic Charts
Synoptic Charts provided by the Bureau of Meteorology
MSL Analysis 7 am Eastern Standard Time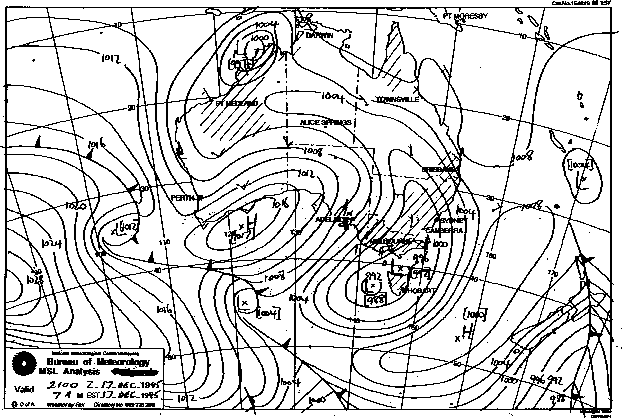 MSL Analysis 1 pm Eastern Standard Time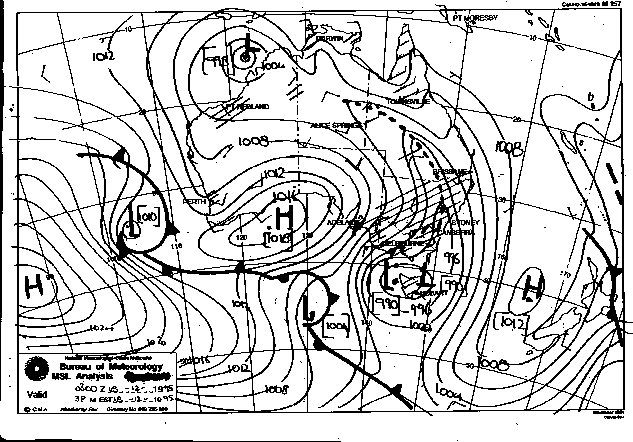 ---