---
Michael was not available for this particular storm chase and it was difficult to tell whether there were any storms. Low stratus and stratocumulus cloud cover had begun streaming from the east particularly in a band passing over Parramatta. I had earlier observed cumulonimbus embedded in and penetrating the widespread altocumulus layer. Its structure looked severe enough to justify a storm chase. This I initiated at 4pm.

I headed towards Richmond only to find the cloud cover had begun invading my view of the middle level clouds. By the time I had reached Castlereagh, it was a full cloud cover. I could not believe my luck. I was parked in the middle of country side wondering had I made a mistake. Maybe the storms had dissipated. After about an hour, I had seriously decided to head home. But it then occurred to me. Put on the radio and check for interference from lightning strikes. The interference was so frequent that I thought my radio was playing up! There was a storm but I could not see it. Then around 5:30pm, heavy rain began to pass over the areas south of Castlereagh. With rain developing overhead, I headed towards Richmond. Heavy rain as well as severe lightning bolts also developed over Richmond. After stopping briefly to allow the hazardous conditions to pass, I headed home.

Although this was not considered to be a severe storm under the Bureau's definition, it must have been on the border line and did produce a deluge in the Box Hill and Riverstone areas with severe runoff. Severe bolts of lightning caused blackouts in some areas.
Media Reports
22mm fell between 6 and 6:30pm at Richmond. 21.8mm fell between 6:30 and 7pm at Observatory Hill. Flash flooding occurred at Riverstone and Dee Why.
Synoptic Charts
Synoptic Charts provided by the Bureau of Meteorology
MSL Analysis 7 am Eastern Standard Time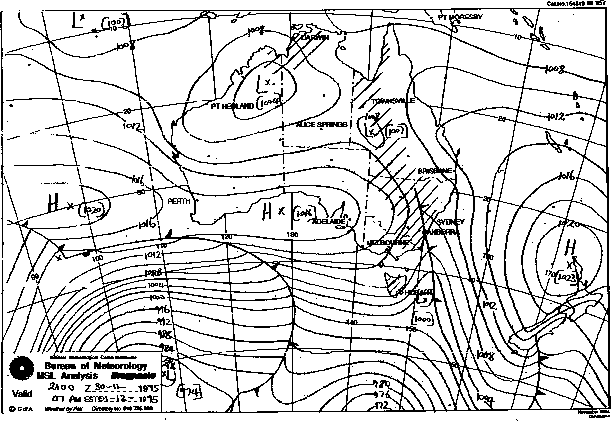 MSL Analysis 1 pm Eastern Standard Time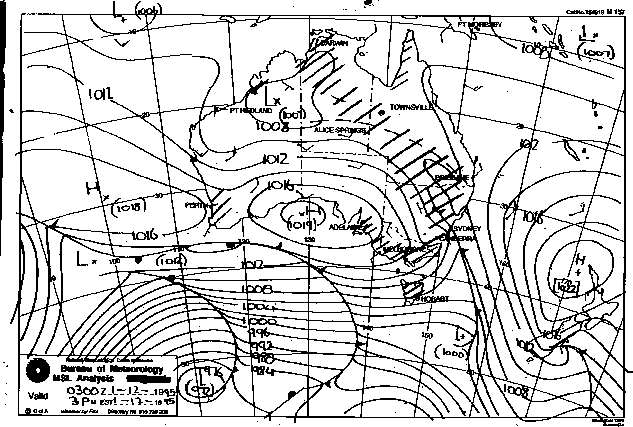 ---